I am so excited to announce the this month's featured designers at Scrapable are myself and my good friend Jaya of JayaPrem's Hangout!

Jaya and I have created a fabulous goody for you called "Midnight Resolutions". The kit will be released in 5 portions throughout the month each Wednesday for FREE!

Here is the preview of our fabulous collab kit and it can be yours for free as part of our Weekly Wednesday Download. Our interviews will be coming soon, but this kit is a great way to start out the month of December! So get your resolutions and Scrap them! The first download will be up for one week!

Ohh and if you get all the weekly download.. you will have a HUGE kit which contains.. 23 papers, 40 + elements and 2 Unique Alphas. You dont want to miss this for anything!!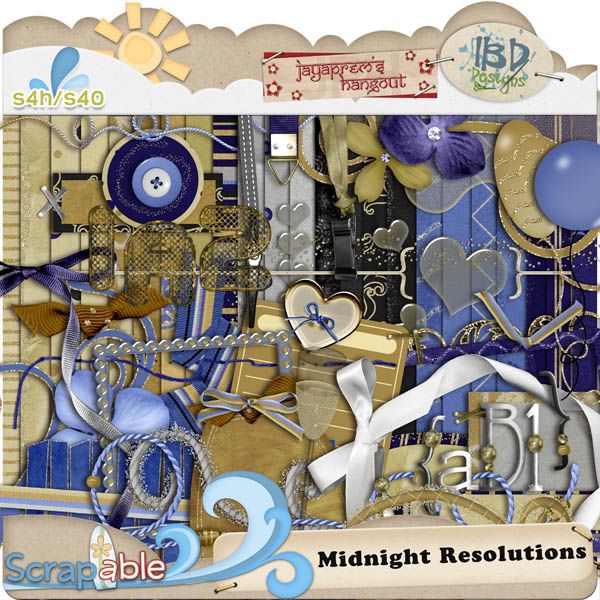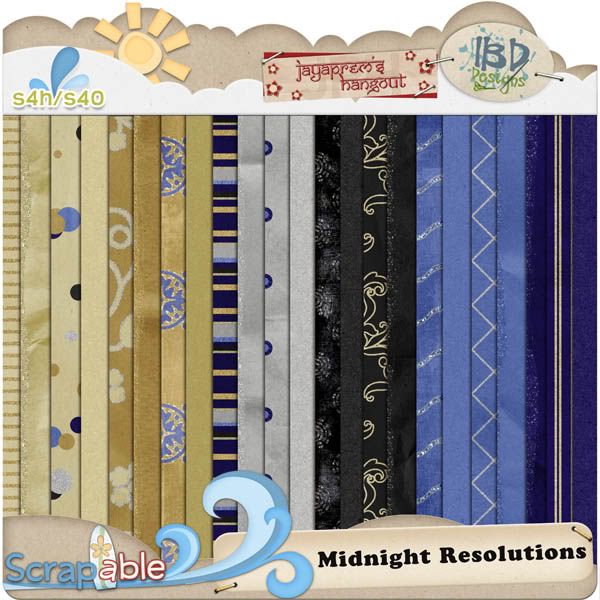 Here is what you will receive as part of Week 1's download.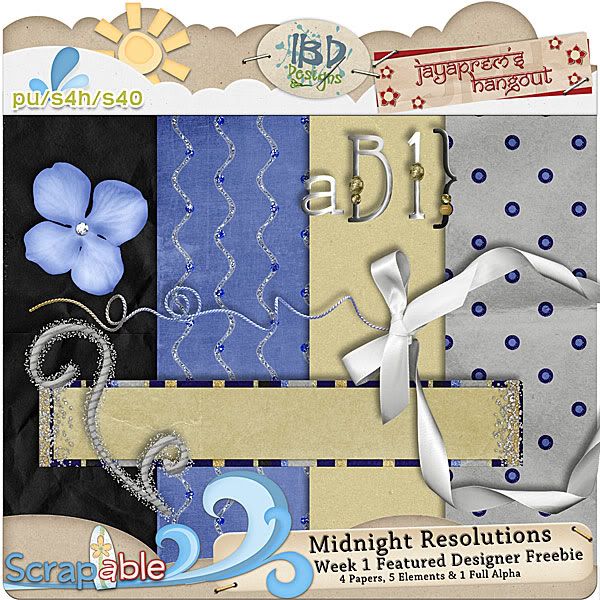 So how do you get your hands on this most unique kit? Easy! Each Wednesday, you will be able to download a part of "Midnight Resolutions" and all you have to do is be a member of our forum.
Not registered in our forums? It's easy to get registered, just click HERE to be taken to the forum and hit the Register button in the left corner just below the Cabana Girl's banners. Once registered, you can access the Wednesday Weekly Dowload by clicking on the Download button at the top of the forum. So what are you waiting for, surf on over and get registered!
ENJOY!!